"No one can bathe twice in the same river."

Everything transforms, everything changes. The same goes for our menu, governed by the seasons, the sea, the sun and our suppliers' moods.
We have an à la carte menu available. But we also offer an Omakase menu, which offers an in situ assessment of the tastes, preferences, obsessions and appetites of our customers. As the Japanese proverb goes, flexibility is the true strength of bamboo.
"Man owes it to wine to be
the only animal that drinks without thirst."
Wine isn't just about the label,
it's the people behind it who make it possible.
We believe in small producers who pamper their product
and share our philosophy.
Supervisors, vignerons and chefs de cave
make our cellar come to life.
For us, wine is something to be taken very, very slowly.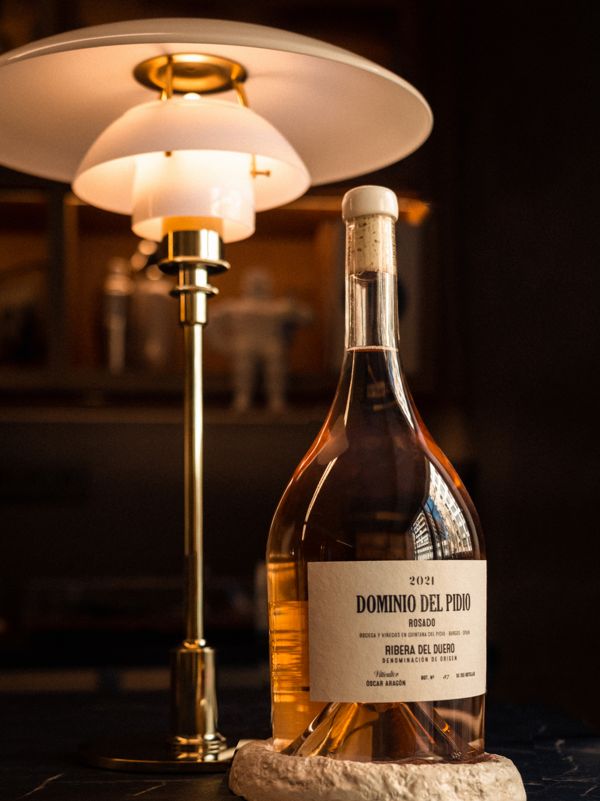 "One martini is all right. Two are too many, and three are not enough…"
Mix convictions with lots of ice and make happiness out of them.
That's the philosophy of Ugo Chan Bar. Whisky, rum, armagnac and sake all live side-by-side with our books, which have been our guides for years and have brought us to this point. We now want them to form part of your journey too. "Savory breakfast and nothing sweet.
I don't quite trust people who don't drink wine
and I guess I'm an optimist by nature."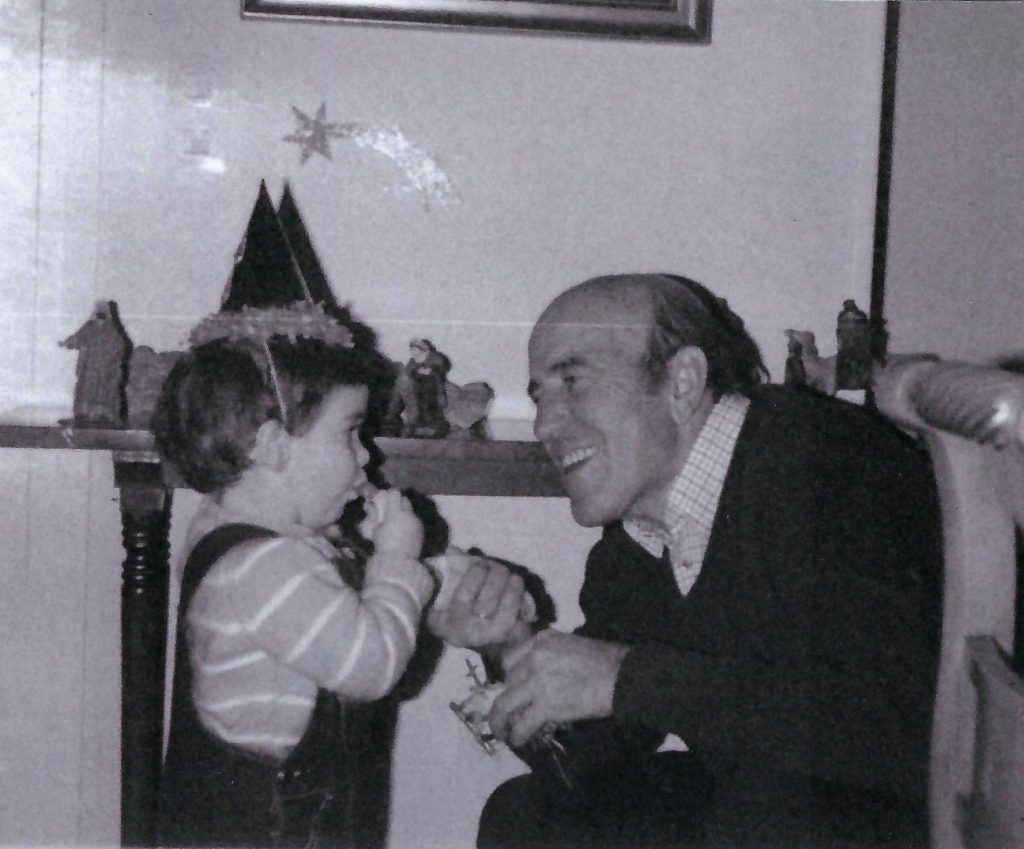 Hugo is Ugo Chan. Ugo Chan is Hugo.
Fervent, warm and always on the go, he understands passion and vocation as being the same thing.
Our name comes from the admiration and love for his maternal grandfather, Emilio, who had business connections with Japan. It's because of this that, when he was just knee-high, his family started calling him "Hugochan", the equivalent of Huguito (little Hugo), an affectionate name from grandfather to grandson in Japanese culture.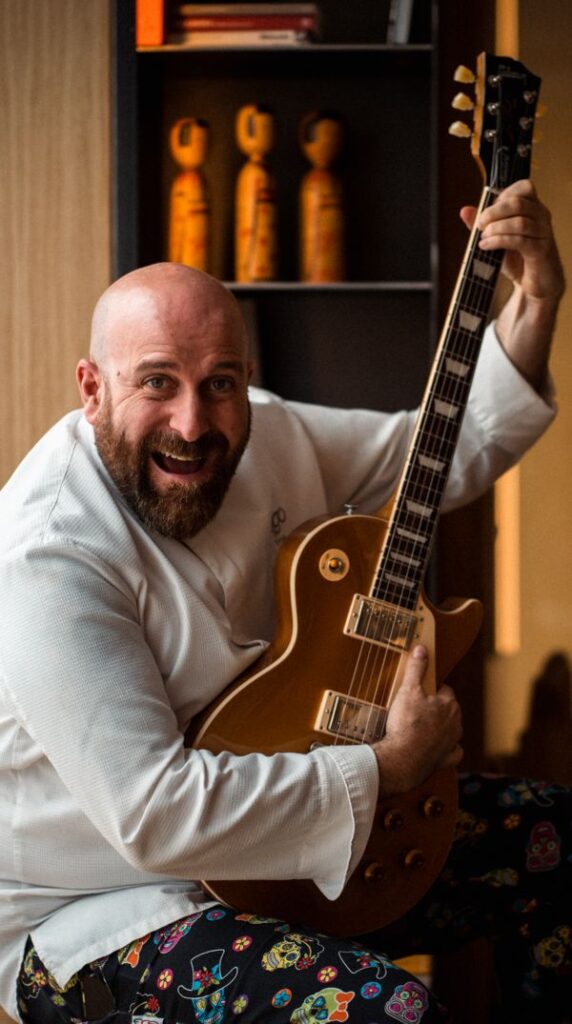 You choose your friends but not your family.
Not in this case! Our team is carefully selected for its passion, heart and capacity to grow.
It's our most prized treasure and here at Ugo Chan it's something were extremely aware of. We consider them part of the tribe.
They're our partners, confessors and guides.
The cooking doesn't start in Ugo Chan, it begins much earlier and thanks to this we're able to control the whole process: from selecting the raw ingredients in the vegetable garden or market, up to the final stage where the dish shines on the table.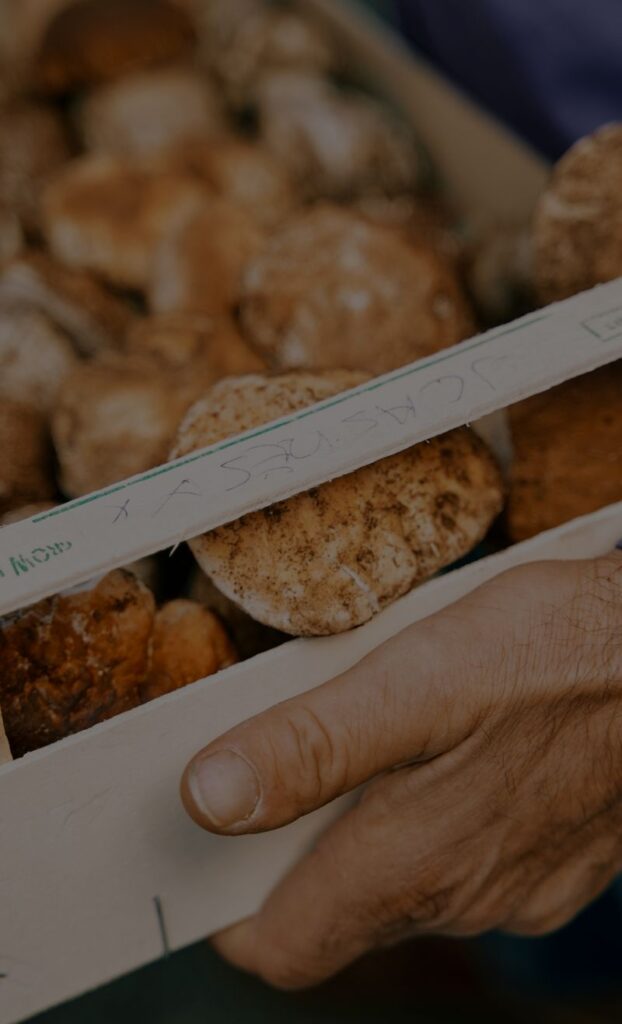 "The nice thing about music is that when it hits you, you don't feel pain."
"The nice thing about music is that when it hits you, you don't feel pain." Rhythm, tempo, beat…
Our heart beats strong, time is just another ingredient in the kitchen.
This is the soundtrack of our services… Calle Félix Boix, 6 28036 Madrid
Telephone: +34 913 506 578
Nearest Parking:
Paseo de la Castellana, 200
Press: comunicacion@ugochan.com